BMW CAR CLUBS INDONESIA.
PRESENT.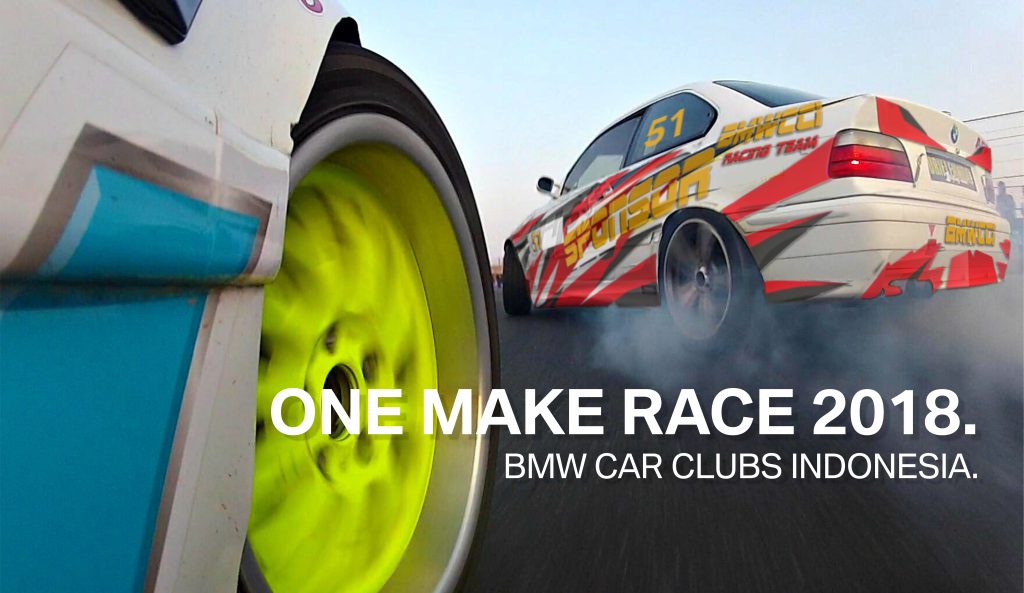 BMWCCI ONE MAKE RACE 2018.CLUBS EVENT.
Why BMWCCI One Make Race?.
• BMWCCI OMR attraction to race car competition.
• Driving a race car is very different than driving a street vehicle. (New Experience).
• To find talented race car drivers. (BMWCCI member).
• As informal driving schools that offer detailed about safety and track communications instruction, lessons instandard track procedures.
• The opportunity to become professional race driver.
20 CARS | 300 KM | ONE CAUSE | JOY IS RACE.